menu
MASAYOSHI KYOTO DINING
〒604-8031
45,Daikoku-cho,kawaramachi,Sanjo-sagaru,
Nakagyo-ku, Kyoto-shi, Kyoto
TEL.075-252-0344
MORNING
Kyoto Dining 正義-Kyoto Dining MASAYOSHI-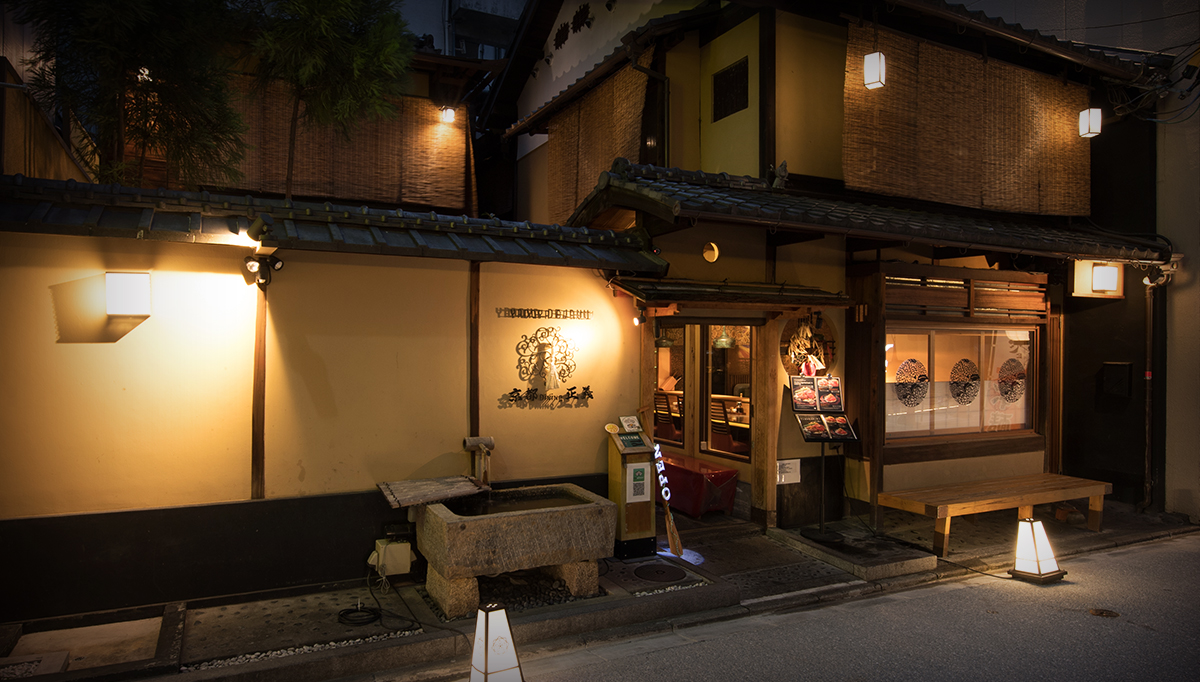 和の趣にアンティークの遊び心、そして稀代の絵師・木村英輝氏による壁画など斬新な雰囲気の空間には、
季節を感じる植物を配した坪庭を眺めるテーブル10席と料理人が目の前で腕を振るい、会話も楽しめるカウンター8席を設えました。
京都旅行の際、接待、記念日など、いろいろなシーンでお使いいただけます。
Japanese refined antiques lover and extraordinary painter Hideki Kimura,
has created a beautiful wall painting that decorates the 10 tabled room facing the inner garden displaying the seasonal vegetation.
The 8 counter seats allow to see the chef at work displaying his skills and invite guests to indulge in conversation.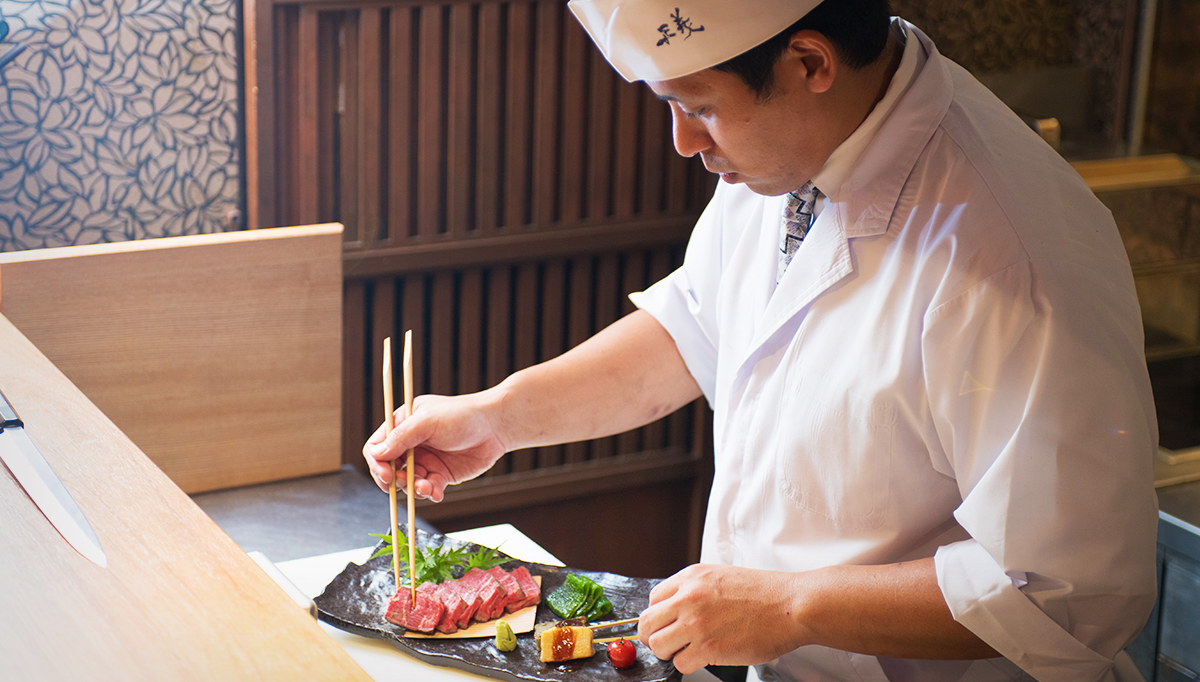 料理は、老舗日本料理店や京都の有名ホテルで腕を振るった料理人歴20年以上の料理長をはじめ、
和食の料理人たちが生み出す本物の数々を。京都ならではの食材を盛り込んだ、
会席から天ぷらなど和の一品、手作りの京甘味まで気軽に本格和食に触れていただけるお店です。
This long lived Japanese restaurant and famous hotel, allow us to display our best talents.
After 20 years of experience, our chef produces several dishes of the traditional Japanese cuisine history.
From signature dishes like the"kaiseki"course and"tempura"in the Kyoto cuisine, to the traditional Kyoto sweets, all are able to be experienced here.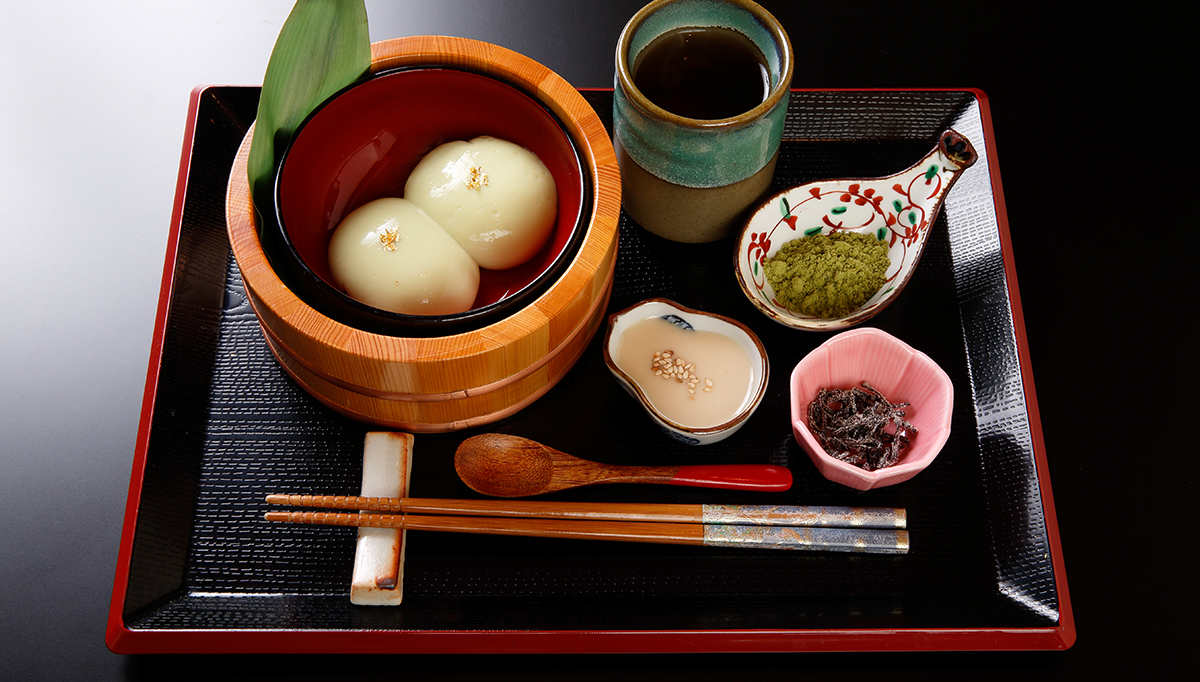 名物は、箸で持てるほどぷるぷるとした弾力がクセになる、新食感の抹茶胡麻豆腐。
単品でご用意する「こごみ」と季節のスイーツを盛り込んだ「京こごみ」を京都のお茶とのセットで、お楽しみいただけます。
また、神戸牛や体験寿司といった和食の一品もご用意しております。
Our chef's signature dish is the tofu with sesame and "matcha" tea,
renowned for its elastic texture. By itself, it is called "kogomi",
but with seasonal toppings it becomes "kyo-kogomi" (kyo for Kyoto).
It is well enjoyed with the local tea. Besides this dish, popular "kobe" beef and sushi are also frequently prepared.
MASAYOSHI KYOTO DINING TEL.075-252-0344
© Kyoto Dining MASAYOSHI All Rights Reserved.